Imagination Playground at Tamim Academy is an innovative playground equipment system that transforms any space into a play space that encourages learning, social development, movement, and above all fun. Using Imagination Playground blocks, kids build a new world every day. Imagination Playground is made up of what experts call "loose parts" that prompt children to transform their environment and create a play space of their own. Unstructured, child-directed play is a critical component of healthy social, emotional, and intellectual development.
Neuronet Learning at Tamim Academy. The NeuroNet exercises combine rhythmic movement patterns with basic reading, writing, and math skills in order automate those skills. Once those basic skills are automated, the brain can devote more executive control on higher levels of learning like reading comprehension. NeuroNetNeuroNet is a research-based learning readiness program designed to help students develop fluency in essential reading, math, and handwriting skills.
NeuroNet programs center around 4 Key Concepts:
1. Learn Independently
2. Make the speed and accuracy network
3. Get your brain to practice what you want your brain to learn
4. Self-evaluation is the key to motivation.
Hebrew Immersion at Tamim Academy. Language immersion, or simply immersion, is a method of teaching a second language in which the learners' second language is the medium of classroom instruction. Immersion is how we all learn our native language. At Tamim, lessons are taught in both English and Hebrew simultaneously. In addition, we read books and sing songs in Hebrew during lessons and meal times. Sections of the day are conducted in Hebrew, by native speakers, to fully immerse native and non-native speakers in this full and beautiful language.
Strong Foundations Through Holistic Learning
The starting point of all growth in life is connection. From the moment a child is born, the connection to family and community is key to their development. These relationships form a base for the child to build upon as they grow.
Our classroom community creates a sense of warmth and family. Because every parent who chooses Tamim is family, we aim to be there for all of our family's needs inside and outside of school.
We believe that every single child is born to make a unique contribution to the world. As educators, we owe it to the world to ensure our students realize their great potential.
School Day : 8:00 am – 3:30 pm
Extended Day Options: 3:30 pm – 6:00 pm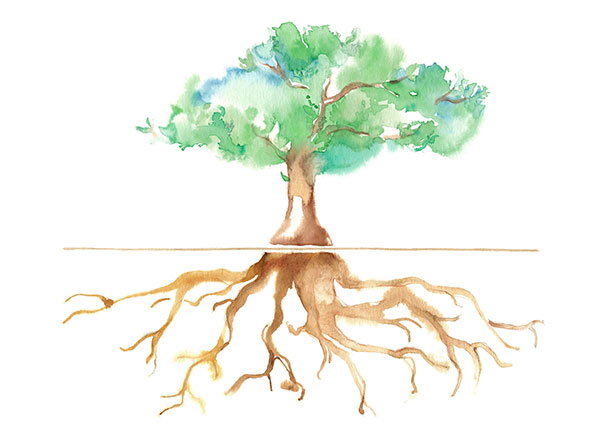 "We are so honored to be part of this initiative to bring Jewish education in Austin to the next level. We look forward to seeing the students reach their full potential both academically and emotionally, and to watch the next generation of leaders blossom before our eyes."
Mrs. Rochel Levertov
Outdoor Learning
We will be implementing partial outdoor classroom learning – weather permitting – which will help us in our efforts to reopen school as safely as possible. In addition to a lower risk of disease transmission in the open air, studies have shown that being outside and learning in a natural environment reduces stress and increases positive emotions. The added psychological benefit of an outdoor education is especially important during these uncertain times, as kids have had to adapt to a new normal in their daily routines. We are fortunate to have spacious grounds on which to offer this unique experience for your children.